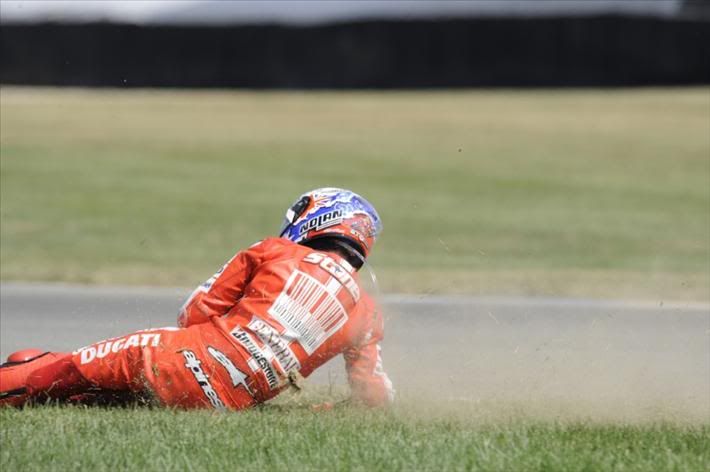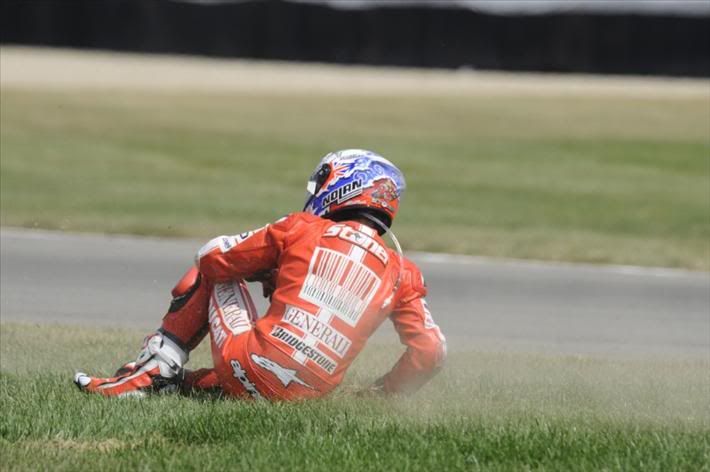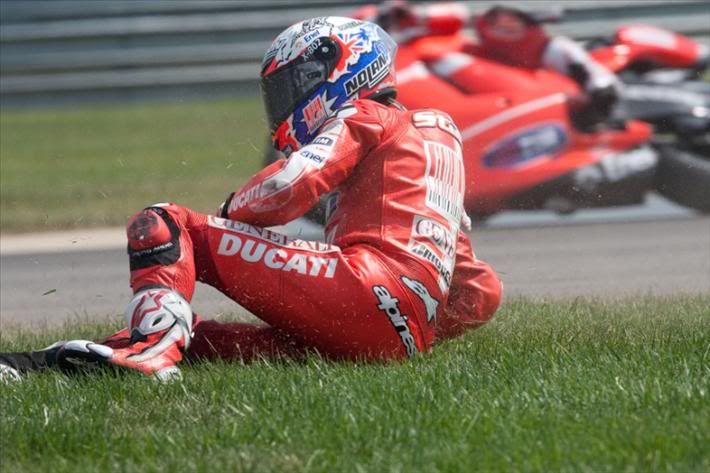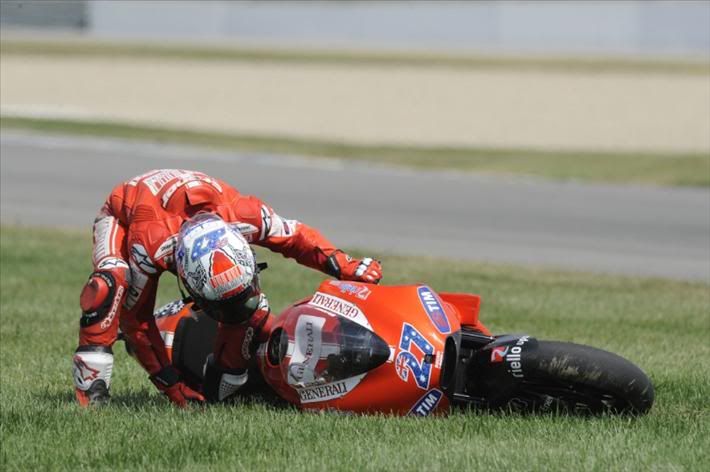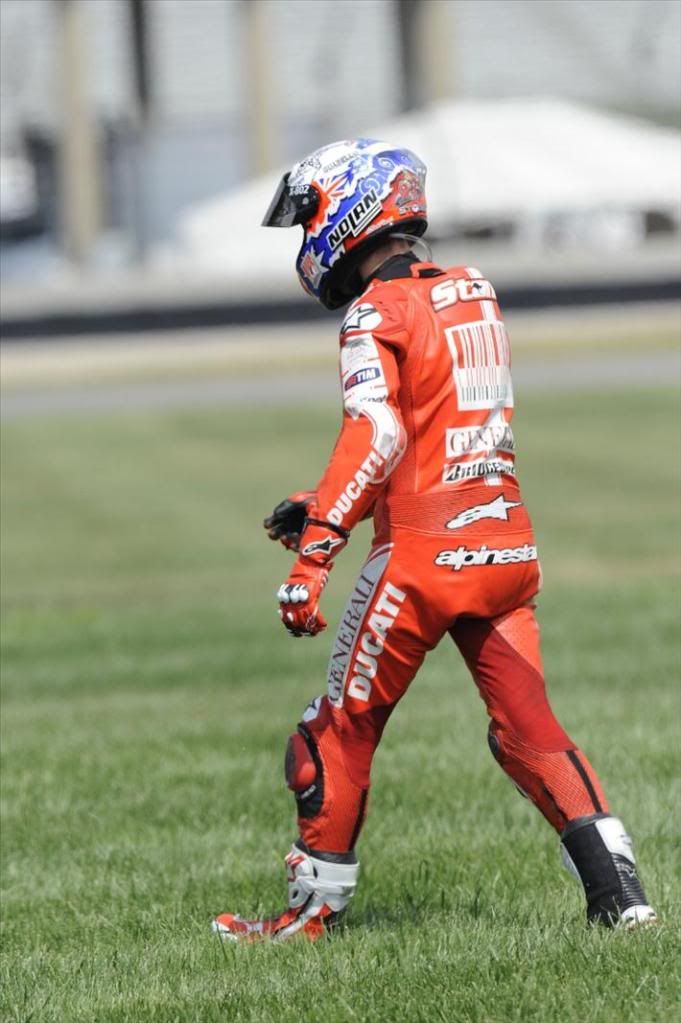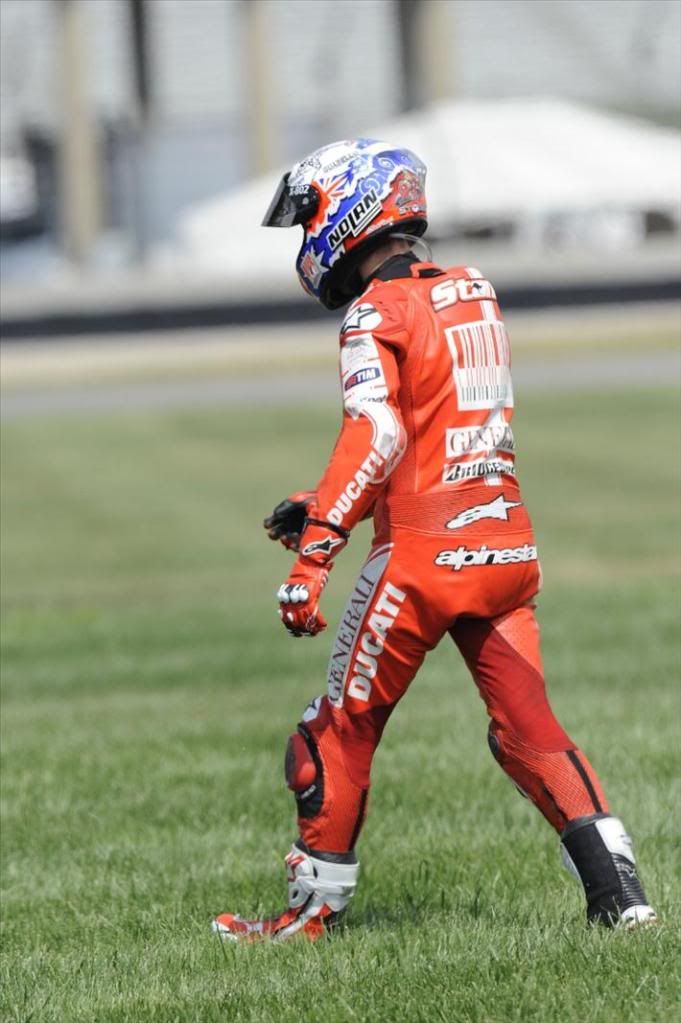 Casey Stoner failed to touch the finish line at the Indianapolis MotoGP, this morning. Practically, this result makes it frustrating Ducati rider weight.
"I am very disappointed. It was an ordinary accident, but the incident was enough to force me to leave the race, "Stoner cited regret MotoGP.com site, Monday (30/08/2010).
"I know many drivers who had experienced the same thing, but we re experiencing the same situation as the beginning of the season and we had difficulty finding appropriate settings for the corner," continued the 24-year racer.
"It's very unfortunate. Because we have to start the race well and we should be on the podium, "said the driver who next season will strengthen Repsol Honda.